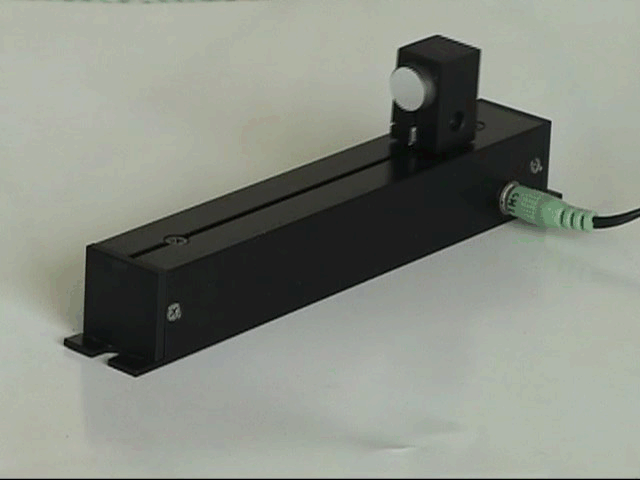 PLB-100 linear actuator
Available In Stock
Closed loop 100mm linear actuator.
Special motorized and electronics
Mass: 150 grams
Dimensions: 5x1x1 inch
DATASHEET: PLB-100A.pdf

Description
Total travel range: 100mm
Built-in resistive absolute encoder.
Power requirements: 9VDC to 12VDC.
Max. pushing force: 0.05N
Velocity control: 1mm/s to 600mm/s
Straightness and flatness: Not specified.
Mechanical resolution: Not specified.
Minimum increment: ~ 1.5mm
Linearity: Not specified.
Recommended controller: UDA-210
Optics not included.
Can also be powered from the USB controller.