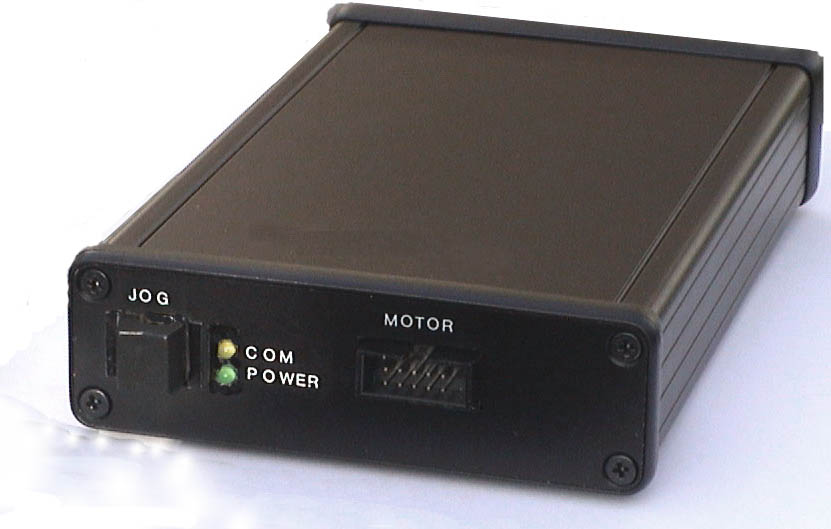 DSP-51 DC Servo Motor Controller and driver
Available In Stock
Single axis DC servo motor controller. Networkable. RS-232/USB interface.
Special motorized and electronics
Mass: 250 grams
Dimensions: 6x4x1 inch

Description
One axis Motor Controller for medium size DC Servo motors. - Up to 30V, 3A DC power supply. - Encoder feedback. - The PC Interface can be RS232, USB, Ethernet or wireless. - Up to 99 boards may share same PC host interface. - 2 ch general purpose 10-bit A/D input port for reading 0 to 5V. - Home reference switch with indexing for repeatable positioning. - End of travel switches. - Positioning via Joystick. - Simple Terminal type programming. - DEMO program. - LabView drivers. - Recommended mechanics: OWIS stages and actuators.