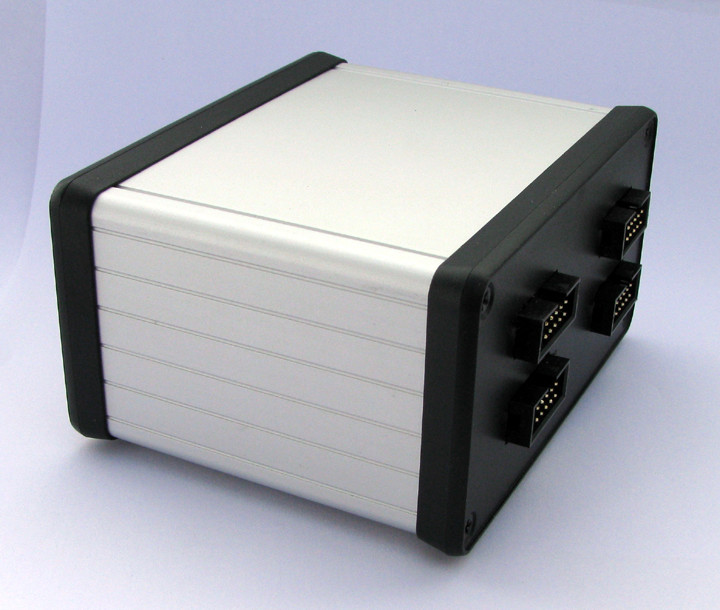 DCX-400
Available upon request
4 axis DC servo motor controller.
Special motorized and electronics
Mass: 750 grams
Dimensions: 4 x 3.15 x 1.2 inch
DATASHEET: DCX-400DS.pdf

Description
Designed for DC Servo motors with quadrature ecoder.
Our goal was to make this controller very flexible and user friendly.
Can be controlled from one PC interface via USB, RS-232, Ethernet or wireless.
DEMO software and LabView drivers available.
Four independent axis installed in an extruded Al enclosure.
Based on the single axis OEM controller board DSP-21
Maximum electrical motor specs: 24V, 1Amp, DC.
Adjustable speed, acceleration and torque
Closed loop with PID control
Simple 2 letter commands via a terminal program.
User MACRO programing capability
Software configurable Limit Switched and motor direction.
Similar products                         Recommended mechanics      
      STX-400                                         LDC-10