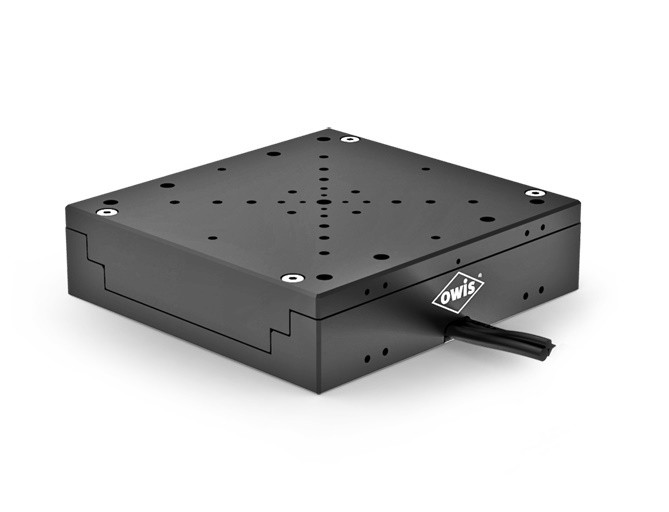 LINPOS S-40
Available upon request
OWIS Fine opto-mechanics
Description
travel 40 mm
ironless linear motor with incremental linear measuring system
suitable for industrial use, as low maintenance
Order Number:

41.B10.040SL

Delivery Time:

available from fall 2022

compact design
deformation-resistant aluminium
reflection-poor, black anodized
with OWISid

Option:

other travels up to 145 mm
cable management for XY combination
measuring system with higher resolution


The LINPOS S-40 combines a powerful direct drive with a fine resolution incremental linear measuring system and thus allows high dynamics at highest precision. With an acceleration up to 20 m/s², the LINPOS S-40 is ideally suited for scanning applications where fast and smooth scanning in small equidistant steps is required.  

The precision cross roller guides ensure high load capacity and smooth running. Lubrication of the guides takes place via side access, simplifying maintenance and eliminating extended downtime.

The LINPOS S-40 impresses with its compact design. With an overall height of only 65 mm, this results in a compact and highly precise 2-axis positioner even in the XY combination. The optionally available cable management system with drag chain maintains the dynamics of the lower axis without restrictions.

The LINPOS S is available with a travel of 40 mm. The components used allow flexible adjustment of the travel to up to 145 mm. On request, an even finer measuring system can be installed to further increase precision.