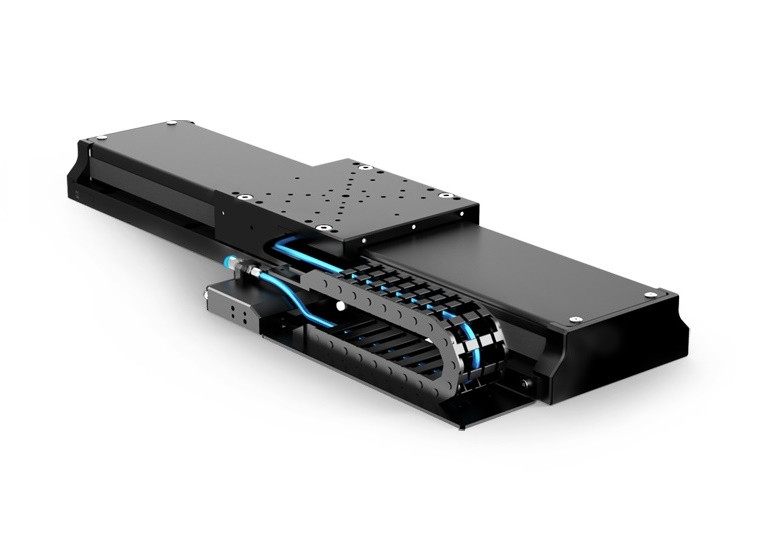 LINPOS M-300
Available upon request
OWIS Fine opto-mechanics
Description
travel 300 mm
ironless linear motor with incremental linear measuring system
suitable for industrial use, as maintenance-free and dust-protected
Order Number:

41.A10.0300SL

The LINPOS M-300 combines a powerful direct drive with a fine resolution incremental linear measuring system, allowing high dynamics at highest precision. The ironless linear motor enables fast movement with constant speed up to 950 mm/s and the smooth rastering in small equidistant steps equally.

High-quality recirculating ball bearing guides enable high load capacity and ensure a high degree of straightness and minimal angular error over the entire travel range. The guides are the only purely mechanical components and maintenance-free for five years.

The closed design with metal cover and lateral cover strip suits the LINPOS M ideally for industrial applications. The optional purge air connection serves as an additional protection of the high-quality components against the deposition of particles.

The LINPOS M has a drag chain and can be optionally equipped with a cable management system for combination with additional axes.

The LINPOS M is available with a travel of 300 mm. Thanks to the modular linear motor, there are almost no limits to adjustments of the travel upon request.