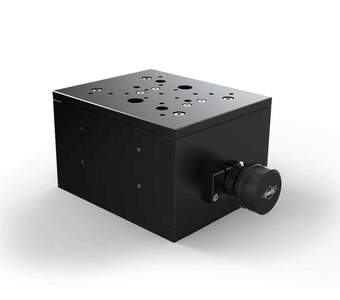 Elevator Stages HV 100N
OWIS Fine opto-mechanics
Description
The proven HV 100N elevator stages have a compact design and a broad range of R&D as well as industrial applications.
The preloaded rolling element guides provide a virtually slip-stick free motion as well as a high load capacity.
All aluminium parts have a top quality black anodized protective coating.
low height
travel 30 mm
designed for industrial application
deformation-resistant aluminium
reflection-poor, black anodized
with clamping
preloaded rolling element guides
ways of installing
- on optical table
- on Linear Stages LT(M) and LIMES
Option
- vacuum-prepared versions available
| Art. Nbr. | Type | Title |
| --- | --- | --- |
| 32.N00.3031 | HV 100N-30 | Elevator Stage with 30 mm travel, fine-thread spindle and spindle fixing device. |