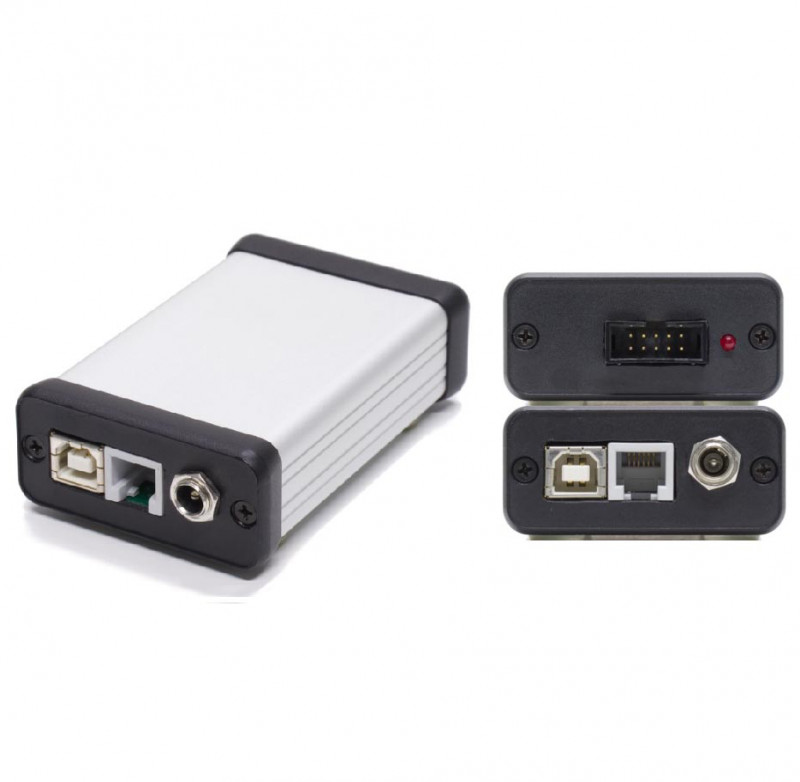 DSP-21 Motor Controller RoHs
Available upon request
Miniature DC Servo Motor Controller and driver
Special motorized and electronics
Description
One axis DC Motor Controller. RoHs compliant.
Encoder feedback option available with absolute position.
The PC Interface can be RS232, USB or wireless.
Up to 6 boards may share same PC host interface.
2 ch general purpose 10-bit A/D input port for reading 0 to 5V.
Home reference switch with indexing for repeatable positioning.
End of travel switches.
Digital and Analog I/Os.
Programmable limit switches.
No programming needed. DEMO software and LabView drivers.
Manual and PC control via RS-232, USB or wireless.
Low price for OEM. 
Can be used as replacement for ThorLabs, Newport and Optosigma controllers.