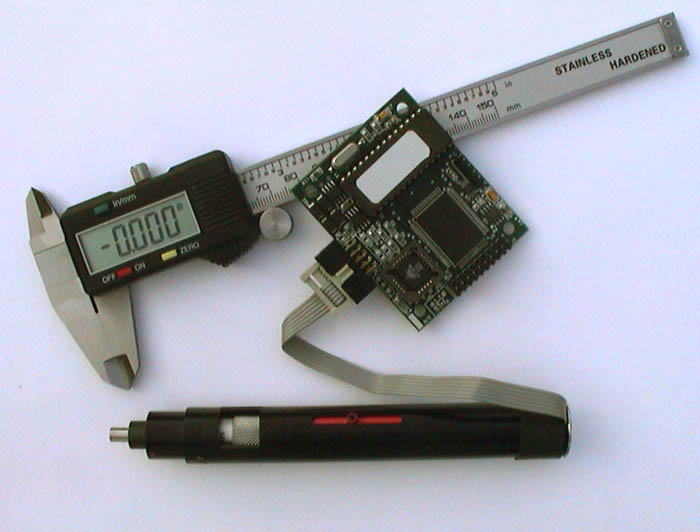 SuprMike Motorized actuator
Available upon request
Motorized micrometer Stepper or DC motor driven.
Special motorized and electronics
Mass: 250 grams
Dimensions: .7x4.7 inch
DATASHEET: SuprMike.pdf

Description
Travel range: 15mm (optionally up to 30mm) - Optional encoder feedback: Rotary (incremental) - Limit switches: Yes (option) - Gearhead ratio: 28.5:1 - Voltage range: 0 to 12V - Max. torque at tip: 1lb/cm - Recommended controller: SSP-21.