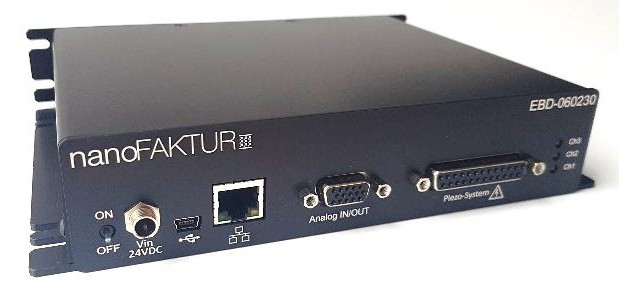 EBD-060 Digital Closed Loop controller 1-3 axis
EBD-060 digital piezo controllers
nanoFaktur Piezo stages and actuators
Description
EBD-060 digital controllers provide closed-loop operation of piezo-systems.
Such systems consist of low-voltage piezo-actuators combined with position sensors.
EBD-060 control via full-bridge strain-gage sensores.
The nFControl Basic Software offers the ability to easily change control parameters via a Windows-based GUI.
The controllers´ versatile enclosures allow for either simple integration into OEM equipment or table-top usage.